Origin of Houseboat in Kashmir: A Kashmiri and an Englishman.
Share the Article o Your Social Media Profile
Talk about the top ten things related to Kashmiri culture and the term houseboat will come up in the conversation.
The history and origin of these floating homes goes way back to the 19th century. What began as a small business opportunity for a Kashmiri Pandit is now one of the mainstays of Kashmir tourism. So how did it all began? What were the circumstances that led to the creation of houseboats? Let's take a trip to time to learn.
Europeans and Kashmir.
Towards the end of 19th century, more and more tourists from Europe were visiting Kashmir. Impressed by the beauty and the surroundings, the travellers wanted a prolonged stay. However, the laws at that time prevented anyone from outside the valley to stay from more than two months.
Buying a piece of land or building a house were non starters for the ruler Maharaja Ranbir Singh when it came to foreigners. Even Indian scholar Vivekananda was turned away when he wanted land for his ashram. Still a lot of Europeans kept visiting Kashmir, hoping to set up a office, or a residence of sorts to no avail.
The beginnings.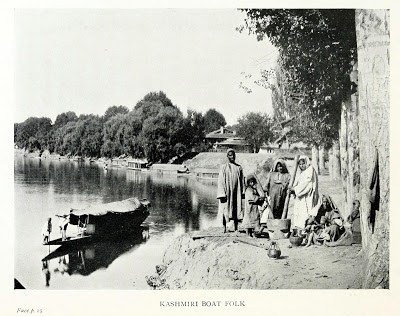 Rev. John Smith Doxey opened a missionary school in Kashmir with great perseverance in 1881. Pandit Narian Das, a Kashmiri Pandit trader was a student in his school. The story of houseboats begins around 1885, when Narayan Das had a shop that used to cater the needs of tourists. Narian Das may have had relative success, however as luck would have it, his shop was gutted in a fire.
This didn't deter Narayan Das as he came up with an innovative idea. He moved his goods to a small boat called 'doonga'. This type of boat was used by Hanjis for in those days for their own purposes. Seeing the success of his new venture, he modified the doonga. He fitted planks in place of matted walls to resemble a floating shop and the houseboat as a shop was born.
Narayan Das finds a loophole.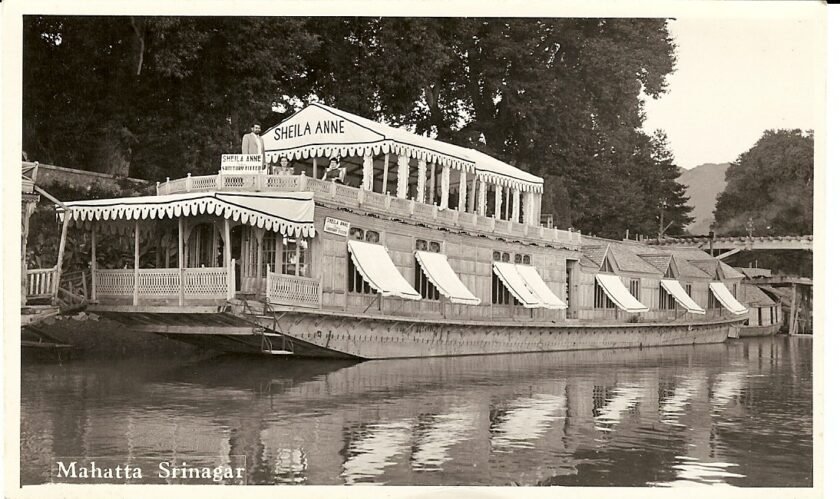 For a good time, Narayan Das continued to make profit from his floating shop. At some point during this a European tourist approached him looking to purchase his boat. Since at that time laws prevented foreigners from buying land in Kashmir, Narayan Das saw a loophole. There was no law preventing visitors staying for an extended period of time on water in doongas.
The Pandit trader sold off his boat to the European at a massive profit. He realized this made him more money than his goods business. So he became a boat builder and began leasing these makeshift doongas to foreigners looking for an extended stay. Narayan Das was nicknamed by the locals as Naav Narayan (houseboat builder).
The vision of an Englishman.
Somewhere between 1883-1888, a sports loving Englishman, M.T Kennard first floated the idea of a houseboat. Kennard later improved the upon the design of Narian Das' doonga to make them more liveable. After pro longed hardwork Kennard was able to construct the first houseboat and aptly named it 'VICTORY'.
Legacy.
Narayan Das and his family were the chief holders of houseboats in Kashmir till the year 1948. They had built and managed around 300 houseboats.
So there it was one of Kashmir's most recognized cultural aspects, the Houseboat floating across the valley. Born out of innovative thinking of a Kashmiri and the vision of an Englishman. To this day the houseboat remains a source of pride and major tourist attraction. It serves as a livelihood for people here and a part of our Kashmiri culture and heritage.