Real Kashmir FC: The first Kashmiri team to play in I-League.
Share the Article o Your Social Media Profile
In the aftermath of Kashmir floods in 2014, Shamim Mehraj and Sandeep Chattoo began an outreach programme. The aim was to provide the youth of valley affected by the calamity with some distraction in the form of football. Little did they knew at that time, that this would be the first step in creation of Real Kashmir FC, the first Kashmiri team to play in I-League.
Since then Real Kashmir has gone from strength to strength. In their brief but glorious history they have formed a strong relation with the people of Kashmir.
Their matches are attended in the valley by capacity crowds. People feel a sense of belonging as it is 'their' team fighting it out against India's top clubs. It carries a pride for the people of valley who have come out in numbers to support their team even braving the harsh Kashmiri winter at times.
BEGININGS: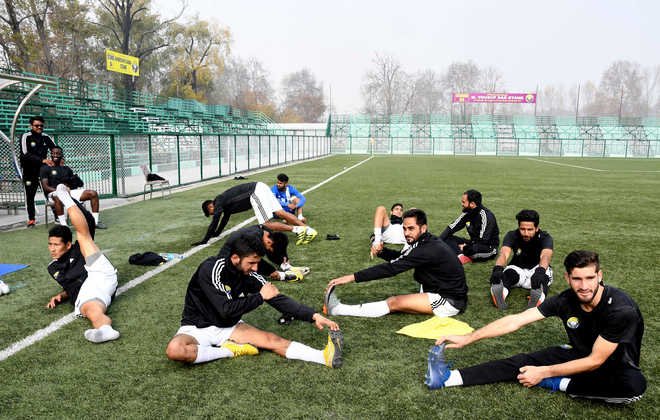 In 2014, Shamim Mehraj, editor of a local newspaper and Sandeep Chattoo, a local businessman came together to keep the youth engaged in some useful activity and arranged some football matches for them.
In just two years, the popularity of this budding football club had grown among the players and on lookers. The club started taking a life of his own and soon had outgrown it's humble roots.
Real Kashmir was now registered as a football club in 2016, and affiliated with Jammu and Kashmir Football Association.
I-LEAGUE 2ND DIVISION AND PROMOTION :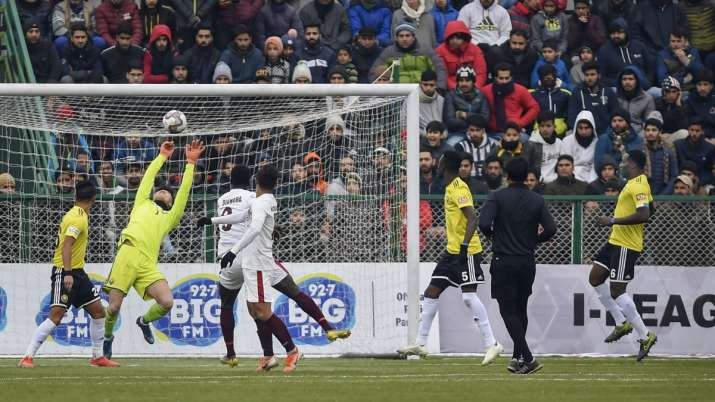 They competed in their first national tournament in 2016, when they played in the Durand Cup. The club would further go onto play matches in Scotland becoming the first Kashmiri team to achieve this feat.
Real Kashmir then registered to play in the I-League second division for the 2016/17 season, finishing third in Group A, missing out on a chance for promotion. The fondly nicknamed 'Sheeni Seh' (Snow Leopards) would rectify their shortcomings in the second season. The appointment of Scottish coach David Robertson would prove to be pivotal as they would clinch the 2nd division title in 2017/18. This earned them promotion to I-League top division making history in the process.
I-LEAGUE and IFA SHIELD SUCCESS: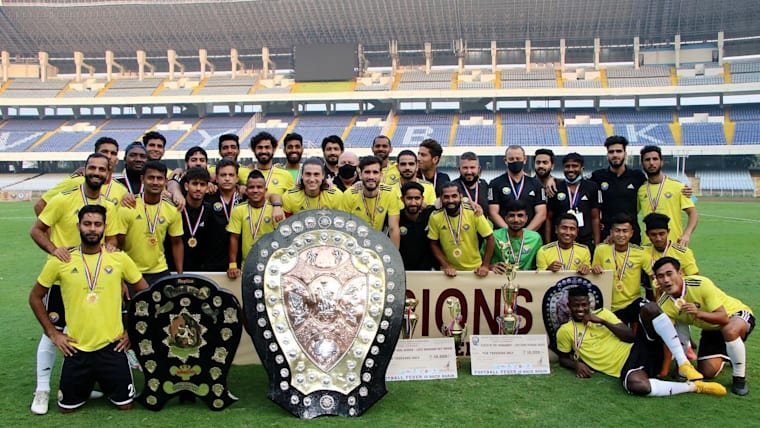 Real Kashmir FC started the 2018/19 season in I-League and instantly took the league by storm. Their high pressing style saw them win majority of their opening games and top the table at one stage.
They began playing their home games at Srinagar's TRC Turf Ground attracting a full house. Cheered on by a fervent crowd, Real Kashmir put up fantastic performances in their debut I-League season, eventually ending the campaign in an impressive third place.
The club would make further history when they won the 123rd edition of IFA SHIELD, defeating George Telegraph in Kolkata. This was their first major piece of silverware at the highest level.
ROAD AHEAD: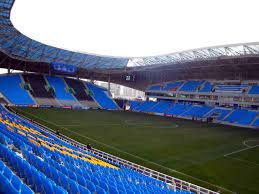 Seeing the support garnered locally by the team, with fans cramming into the TRC Turf Ground, the club has decided to move to the revamped Bakhshi Stadium that will host 30,000 people.
This will be a huge step forward as it will generate more interest and guarantee high octane atmosphere at games.
Other things to look forward to at Real Kashmir FC is the key development of its youth set up. In September 2020, the club broke further ground and launched Women's Development Programme in partnership with Delhi Public School. This initiative known as 'She Power Programme' is for Under-14 Women's team and Under-10 school girls team.
Real Kashmir has shown how the game transcends all limitations and unites people from all walks of life. Football is a beautiful game on and off the pitch. It gives an escapism from the mundane life and hope to look for a bright future. Real Kashmir embodies the term that it is more than a game.