Uncharted Territories: 5 hidden gems you must visit in Kashmir
The heavenly land of Kashmir is blessed with places where one can go and get his life's fill of amazement, serenity, and, at the same time a sense of adventure. Acclaimed tourist destinations like Gulmarg, Pahalgam, Sonamarg are among the most frequently visited and explored by the tourists and locals alike. However there are quite a few rarely explored destinations in the valley. Here let us take you to five hidden gems that you must must visit in Kashmir
1) CHATPAL: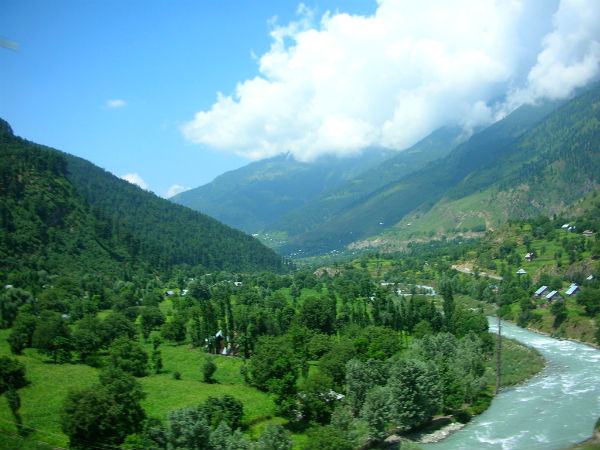 One of the first places that you should note down on your tour diary is Chatpal. Lying in the Anantnag district of the state, this place gives meaning to the phrase "hidden gem". Touted by visitors as 'mini Pahalgam', Chatpal offers a throwback to the tourist spots decades ago. A time when these places were largely untouched by people from outside.
With noisy streams surrounded by lofty mountains and canvas of lush, unbridled greenery, this place seems right out from a fairy tale.
People visiting the place have described the environment as surreal. The offbeat nature of this largely unexplored area offers an experience like no other and makes it a must-visit.
2) KARNAH:
In second spot is the often overlooked Karnah valley of Kupwara district. A small, beautiful valley with dense meadows and mountains rising and falling, this place is more often than not skipped when people visit the famous Lolab valley.
The valley rests at the foothills of Shams Bri and Krannu mountains and refreshes the soul with picturesque scenery. The village of Karnah also takes your mind through time, with its forts, palaces, statutes, and weapons discovered hereafter excavation.
A place of joy for history lovers and people with such taste. One can go trekking and explore even more of this raw tourist destination, which offers a serene and blissful time.
3) WARWAN:
If you are looking for an exquisite place to explore Kashmir's charm and quench your thirst for adventure, Warwan valley is your stop. The place offers solitude and a sense of calmness not often found in the go-to tourist spots.
A pacified hill station in Kishtwar district, it remains untouched by a large section of the population. Surrounded by snow-clad mountains, Warwan offers an eye-soothing experience with its grand Bracken glacier. It is described as Kashmir's well-kept secret. The place excites the adventure goers and trekkers alike.
Trekkers who have been there describe it as a trekkers paradise and equate it with the world's best experiences when it comes to trekking. Essentially, this puts it at the very top of must-visit places while you are in the valley or live here for good.
4) WATLAB:
Falling on the Sopore – Bandipore road and at an easy distance of about 55 km from Srinagar is Watlab. A remarkable destination even among the list of lesser-known tourist places of Kashmir. Watlab is known for its hilltop shrine of Baba Shukurddin.
From the hilltop, one can get the hypnotic view of the famous Wular Lake, this scene is accompanied by the shades of gold and green from the paddy fields in the surroundings.
A forest rest house located in the thick of an abundant jungle provides a raw experience unlike any other. This coupled with the surrounding apple orchids is sure to get you your best value from a visit to this highly unexplored part of the valley.
5) SANG E SAFED: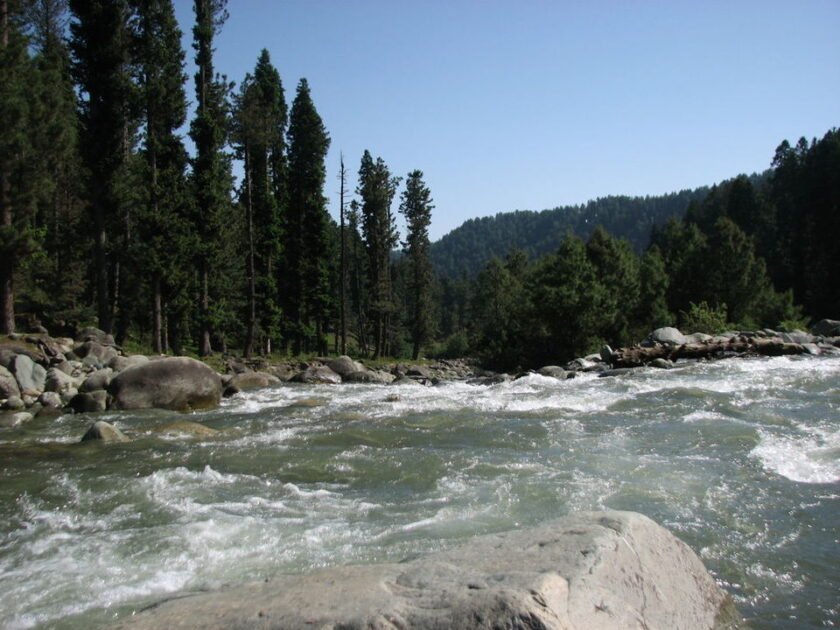 Sang-e-Safed is a delightful little spot for campers and picnic goers. It is situated just 10 kilometers from the famous Yusmarg Valley in Budgam. Even the journey to this valley can be undertaken through a magnificent trekking pathway.
Sang-e Safed which translates into 'White Rocks' remains a largely unadulterated place to visit in Kashmir. A meadow of oval shape, a tributary of Doodh Ganga runs through its heart. The landscape is also surrounded by a dense pine-laden forest.
This valley also offers a perfect starting point for further wonderful treks like Fresnag, Drugdolen, and Mount Tatta Kutti .
These places remain highly unexplored and the time may be ripe to pay a visit to these uncharted destinations before the 'law of man' takes over. This is just a glimpse into the hidden tourist attractions of Kashmir in all their beauty. The beauty which makes people from various parts of the world come here and make them feel at home away from home.
The beauty that inspires the adventure seekers and poets alike, and the same beauty that keeps Kashmir as the crown jewel of tourism.